THE PARTY HOUSE

Jump Start
Your Party!

Send us your contact information and we'll get one of
our technical personnel to contact you.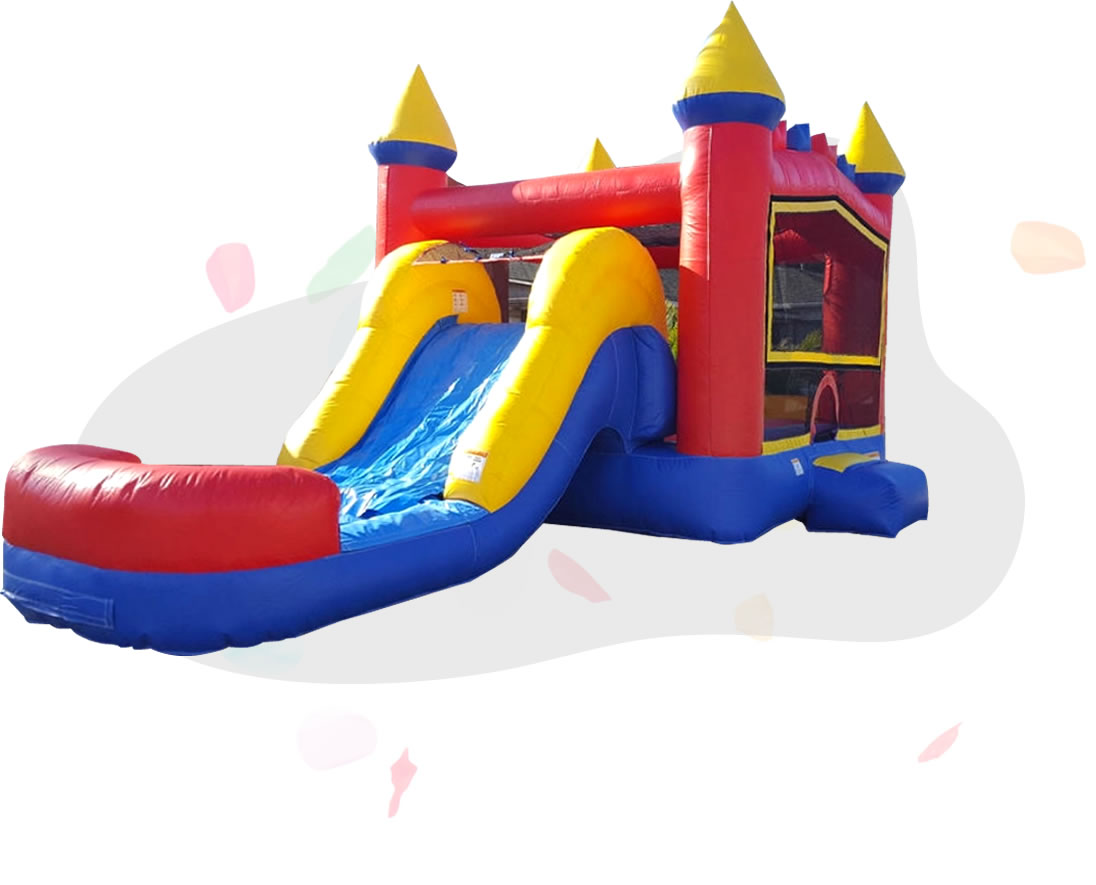 WELCOME TO

The Party House LLC

It can easily turn into a nightmare if you rely on the wrong party rentals
company. We can assure you that we carry all colors and all fabrics to outfit your
venue. Our staff always knows just where to put the finishing touches.

Taking advantage of our party rental company is an easy call. Leave the special
events in the practiced hands of The Party House LLC in Baytown, TX, and we
promise a night to remember.
WHO WE ARE
About
Our Company
Party planning is a difficult and tedious task when you're doing it alone.
You could ask a few friends to help you think of party themes your son
or daughter might enjoy, but you don't have easy access to
decorations, tent, tables and chair rentals, or party entertainment.
This is where The Party House LLC in Baytown, TX can help. We have all
the party rentals you need for a fun party that everyone will enjoy.
WHAT WE OFFER
Our Services
Our wide selection party rentals are what boys and girls love for their birthdays. The Party House LLC in Baytown, TX, is known for
having all the makings for a great party. With our years of experience, we know how to set up extravagant princess parties so your
daughter, niece or granddaughter can feel just like one.
Our Deals
Metal Chairs are now $1.50
Rectangle Tables are $6.50
We need to add margarita machines for $150.00
Additional Flavors $25.00
Our new address is 2300 N Hwy 146 Baytown, Texas 77520
We are Open 7 Days a week by appointment only or call (281) 427-2789 from 8:00am to 8:00pm.